Our Team
OUR GUZO TEAM IS A FAMILY AND EMBODIES THE GUZO COMMUNITY WE WANT TO BUILD. BELOW IS A BRIEF BIOGRAPHY OF EACH GUZER.
Gordon Taylor is Co-Founder and CEO at Guzo, which is a social travel platform. Gordon believes that traveling is not easy and fragmented which leads to Guzo's ethos helping people discover the world and make meaningful connections). Prior to founding Guzo, Gordon worked in private equity and management consulting. Gordon holds an MBA from the University of Chicago, Booth School of Business, and a BBA with high honors in finance from Texas State University, where he played college basketball. Outside of connecting travelers, he's passionate about transportation, representation for underserved communities and Africa.
Lead Android Developer, Co-Founder
Phuc graduated with a B.S. in Computer Science from the University of Houston - Downtown in December 2014. He began his career at HP Inc. in Web Development and eventually found his way into Android Development. His work in Mobile Development has grown into a passion, which led him to his current role as the Lead Android Developer at Guzo. When he's not tapping away on his keyboard, Phuc enjoys checking national park destinations off of his bucket list.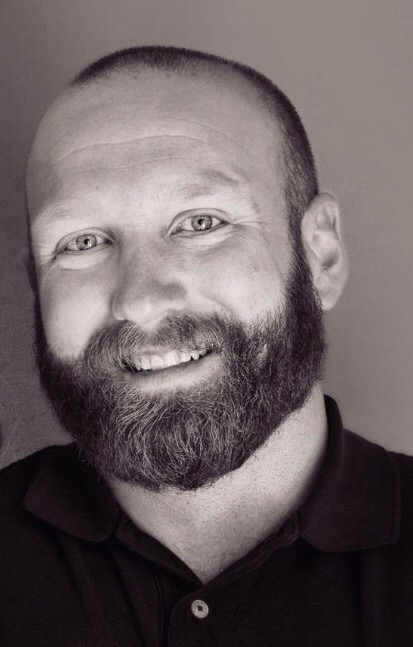 Caretaker of Product, Co-Founder

Philip Burke is the product manager at Guzo. After pursuing real life entrepreneurial experience in the ship building industry of Texas and learning about small business from a family owned metal fabricator, Philip decided to embark on a journey of start up tech world. Philip joined Guzo in early stages as an investor. His passion for the for the vision kept him coming back until they finally let him be a part of the team. Philip holds an MBA, MS in Industrial Engineering and BS in Mechanical Engineering from Texas Tech University. Philip enjoys reading and listening to books and speakers that inspire, encourage, and challenge readers to build a better future.
Head of Growth, Co-Founder
Joshua Taylor is Co-Founder and Head of Growth at Guzo. Prior to Guzo, Joshua worked in banking at Wells Fargo in their middle market banking group. Joshua holds a BBA in finance and economics from Stephen F. Austin State University, where he was an Academic All American track and field athlete. Joshua is passionate about mental development, writing, the youth and building micro and marco communities.
Lead iOS Developer, Co-Founder
Mohammed Ovais Panjwani (goes by Ovais pronounced like oasis without the -is at the end) is Co-Founder and Head of Engineering at Guzo. The Houston native is a first generation American and proudly represents his Pakistani immigrant family in the Houston tech community. He is a graduate from the University of Texas with a BS in Computer Science. In his downtime, Ovais loves to go hiking, eating great food with his friends, and learning more about his religion.